Welcome to my Fairy Twinkletoes blog.. and Mia's party!
Hello to all of my old friends and welcome to my new ones! I hope to be seeing you all at a birthday party or kinder some time very soon!
I plan to keep all of my fairy friends updated on my public shows, visits to the Children's Hospital and all things magical in this fairy blog :)
********
I had the most wonderful weekend of fairy parties and received a beautiful photo of Fairy Mia, sitting on top of her sparkly mushroom – I just can't stop smiling every time I look at it!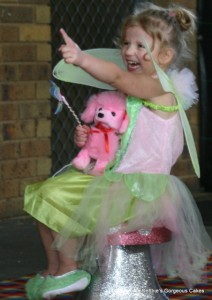 What a beautiful time we had with her big sister, Fairy Abby and all of their little guests! :)