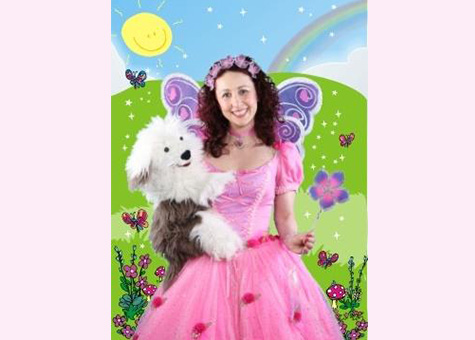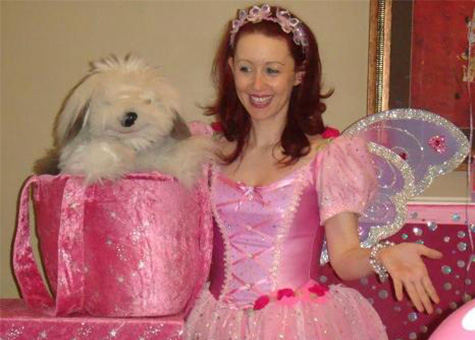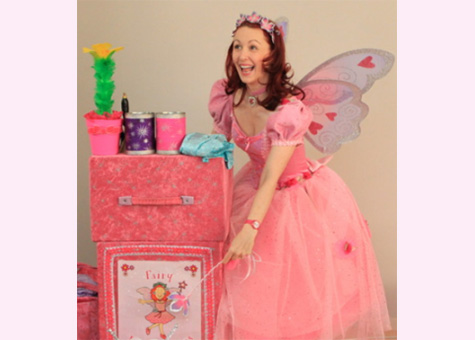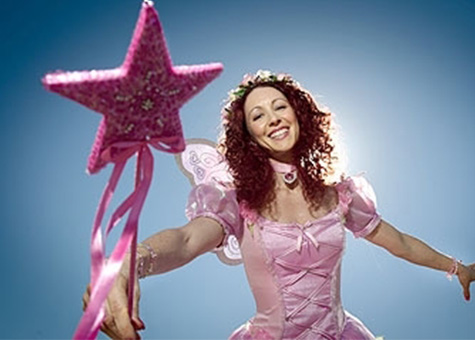 Meet the Fairy
A little bit about Melanie Michaels
(aka Fairy Twinkletoes)
As a full time children's entertainer, I specialise in making kids laugh! I delight thousands of children each year with amazing magic and fun – performing for children at birthday parties, kindergartens and hospitals.
I have been working with children for over twenty years, in positions ranging from teaching literacy skills right though to flying trapeze!
I began performing my magic shows as "Fairy Twinkletoes" in 2004 and haven't looked back – I truly love it so much! :)
---
Before I was a fairy…
Before I grew up and became a "fairy", I worked at Club Med Lindeman Island, as part of the "Kid's Club" staff, taught gymnastics at Wesley College and worked as a tennis coach for young children.
I spent four wonderful seasons working on American Summer Camps – in Pennsylvania, New York and Wisconsin – taking care of the youngest campers, aged five and six, during their eight week overnight stay. The positions I held were tennis coaching specialist as well as circus specialist, teaching flying trapeze and juggling! Here in Melbourne, I have worked in many schools and after-care programs, teaching juggling and other circus arts to budding little circus performers :)
Along with my great love of entertaining children, I have a background in dance and professional theatre. I discovered my passion for acting at the age of 12 when, as a painfully shy child, I found the joy and freedom of creating new characters on stage. From that moment on, my theatre career was born! Among many other productions, one of my favourite performances was playing Anne in "Anne of Green Gables" at Rippon Lea gardens, reprising my role in Perth several years later. Having been shy while growing up, I have a special understanding, sensitivity and empathy with the quieter little girls and boys.
---
Royal Children's Hospital
I help sprinkle a little fairy magic at the Royal Children's Hospital, volunteering through "Challenge – Supporting Kids With Cancer" and the Starlight Foundation. I've also had the pleasure of granting many special wishes for sick children through the "Make a Wish Foundation".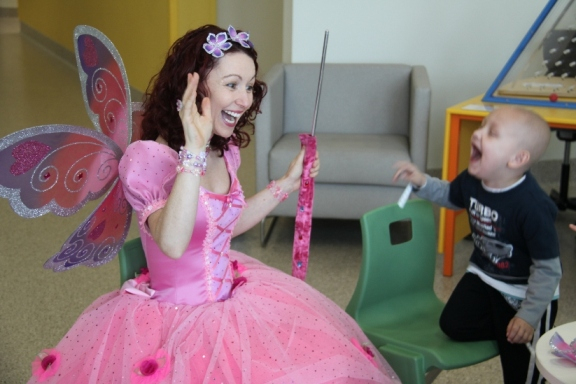 "Thank you so much for putting a smile back on Zack's face."
I met gorgeous little Zack during one of my recent visits to the Royal Children's Hospital – what fun we had! Every time he wiggled his fingers my wand magically popped out of its bag! He watched from a distance at first, slowly crept closer.. then a smile.. and a giggle.. soon he was belly laughing! Just priceless.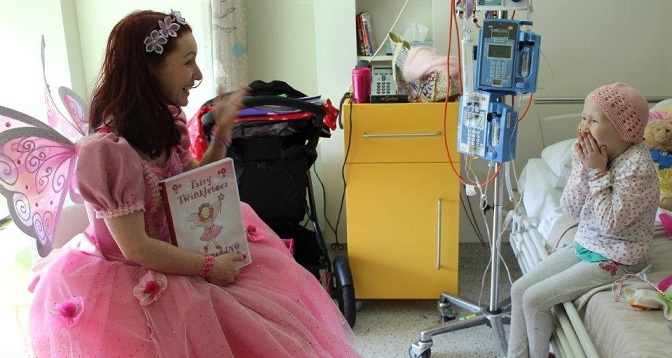 "Thank you for helping Starlight shine on", Starlight Foundation
---
The Easter Egg Roll and Magic Conventions
For 8 years I had the great honour of performing at the White House, Washington DC, for their annual Easter Celebrations – "The Easter Egg Roll". With over 30,000 people attending at my last visit, I received so many cuddles in just one day.
This was followed by a week of shows in Hollywood at the "Magic Castle", the most famous magic nightclub in the world.
I have also been a guest on Andrew Denton's show "Enough Rope", which you can watch here.
For the past three years I have attended the "KIDabra International Conference" – an annual convention in America for children's magicians and family entertainers. After each conference I return home with even more wonderful magic tricks up my sleeves – keeping my show fresh and fun with exciting new material! Over the years I have met some of the best children's entertainers in the US and UK who I continue to learn from and work with every year :)
---
Other magical things…
I create magical cakes and you can see all of my creations on my Facebook cake page I am currently taking a break from decorating
I write a little blog about my fairy parties and special visits :)
Every week I volunteer through Story Dogs. I visit South Melbourne Park Primary School with Cooper, my Spoodle, and listen to children who have difficulty reading or are lacking in confidence. They read to him which is wonderful as there is no pressure or judgement from a dog and we both love our visits so much!
---
When I was little…
Growing up, I was like most little girls and had an incredible fascination with fairies. My parents once told me about the "Freckle Fairy" who would come and give me a kiss every night, leaving another freckle on my nose! There is even the story of my Mum chasing after me when I first started prep – telling all my new classmates that my name wasn't actually "Tinkerbell" as I had been introducing myself!
I am also told by my parents that I loved my 2nd birthday party so much that I insisted the whole family wear party hats at breakfast for the entire year! I guess I have always loved parties ;)
Working as a full time children's entertainer has been so wonderful and rewarding for me, and I plan to continue for as long as there are little girls and boys who believe in fairies!
Could there be anything more special than being thanked each day for making a child's dreams come true? :)