Hello from Fairyland
It's been a while since I've written! I hope you are all well and happy :) I've been busy making magical visits to fairy parties and kindergartens. Here is a beautiful photo I just had emailed to me from Holly's Party!
"I just wanted to say thank you for a great 5th Birthday for Holly. You made Holly's and all of the other guests day and I have had so many comments on how wonderful you are. You are an amazing Fairy to see the faces of the children was so special. You took the time to talk and be with them after the show and that really made it.. thank you so much we loved you.. you made it such a magical experience. Holly is still looking after your letter she thinks it is so special." Tehani McCormack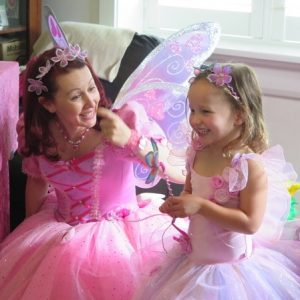 ---
Sienna's Celebrations
What fun we had!

"Hi Fairy Twinkletoes! Thank you so much for adding the perfect amount of magic, giggles and fun to Sienna's 6th Birthday!! Sienna had the most amazing time and LOVED you, as did all of the other girls and parents! Yourshow was gorgeous and so so so clever. Perfectly professional!! Since the arrival of her beautiful letter from you in the mail, she just could not wait to meet Fairy Twinkletoes and she definitely did not disappoint – I think you were everything she expected a real fairy to be like! Rufus was adorable too – so glad we all got to meet him as well!!
You are not only an amazing fairy, but a brilliant puppeteer and magician as well – we were all talking about your tricks long after you were gone!!
Spencer loved being in the show too – thank you for involving her big brother – you also made it special for him on the day!
Thank you once again for putting one of the biggest smiles on Sienna's face that I think I have seen – her 6th birthday will be one she and we will remember forever!!
Love from Kylie xx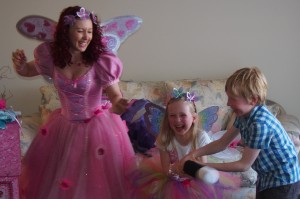 ---
Faith's Puppy Wish.. Make-a-Wish Foundation
Faith's puppy wish! My gorgeous little friend Faith was being granted a special wish through the Starlight Foundation.. her wish was for a puppy! I had the honour of being asked to present her wish, could it be more exciting?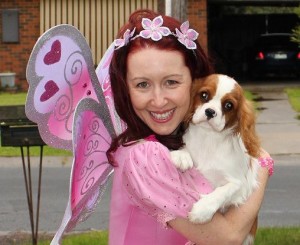 Faith's puppy wish.. I love this next photo, the look on her face was priceless and you can see my reflection (and excitement!) in the window – holding Marley, her new puppy!! Faith is holding her phone as just before we knocked on the door, she was actually calling me to say hello in Fairyland (she calls me sometimes to say hi!)! Little did she know, I was right outside! Talk about magical timing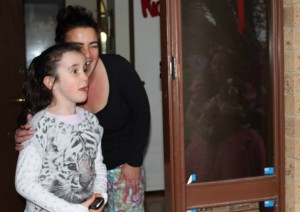 True puppy love :)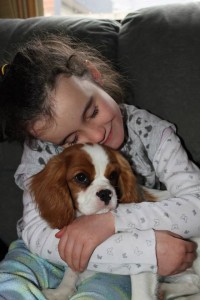 ---
Rufus comes out to play :)
".. thank you for an absolutely fabulous time today. All the children had a great time and it was wonderful to seeing them belly laughing through the show.."
I adore this picture, smiles everywhere when Rufus came out for a cuddle!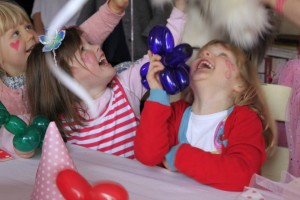 ---
More smiles :)
"The kids all thought you were just wonderful!" Rachael Lineham
Isn't this photo just gorgeous!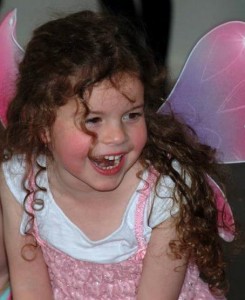 ---
Maddie's letter arrives from Fairyland!
"This is a photo of Maddie when she got your letter. We placed it in her cubby and she was more than excited!" Julieanne Conkie
This picture really makes me smile, it's just the sweetest! I will have the pleasure of making a magical visit for her this weekend!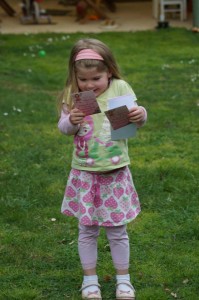 ---
Bridie's Big Day!
What fun we had at beautiful Bridie's party, she loved Rufus so much!! Look at that smile!
"Thank you once again for a lovely morning – the children thoroughly enjoyed themselves.. the kids were raving on about the day – so thankyou." Noeleen and Scott Ellis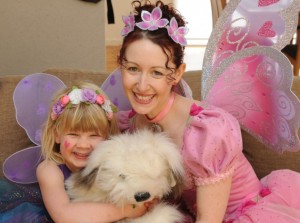 ---
A celebration for Twins!
What's better than one beautiful birthday girl? Two beautiful birthday girls!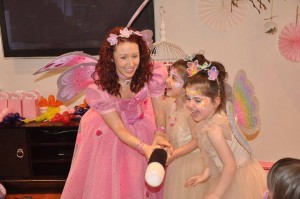 "You were so unbelievably entertaining! .. You were beyond amazing and the way you captivated the little fairies today and made them giggle so hard almost brought tears to my eyes." Judy Bertone
---
Hospital visit with Challenge – Supporting Kids With Cancer
I had a beautiful visit with some friends of mine and made lots of new friends as well. The Royal Children's Hospital does a truly amazing job in keeping my little friends busy and distracted during their stay.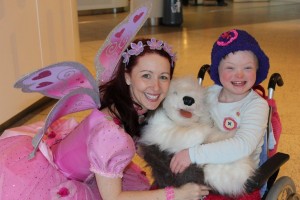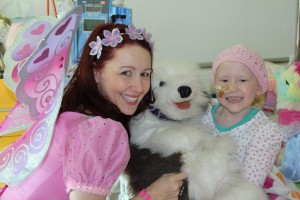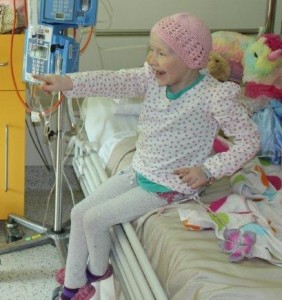 ---
Sashie's Party!
I truly cannot begin to explain how big a smile I have when parents send me beautiful photos from their little girl's Twinkletoes parties! They just warm my heart!!
"Sashie had such a magical birthday!!! Thank you so very much!! Her party was the talk of the town.." Robyn Curry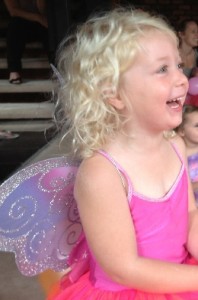 Truly adorable and a beautiful family.. thank you so much for inviting me!